The foods, substances and airborne particles we test
There are a large number of foods that you may consume, as well as substances that your body may be exposed to, that may be causing possible symptoms. These include all types of food groups including wheat, dairy and nuts. Chemicals involved in food production are also possible causes along with environmental particles such as pollen and dust.
We provide a wide-ranging bio-resonance hair sample test of over 600 items.
With your report you can then make suggested changes to your diet or lifestyle to break free from items which may be causing you discomfort.
 We test for all these potential catalysts and many more…
A-Lactalbumin
Algae
Almond
Amaranth
Anchovy
Anise
Apple
Apricot
Asparagus
Aubergine
Avocado
Beta Lactoglobulin
Banana
Barley
Barley Flour
Basil
Bay Leaf
Beef
Beetroot
Bell Pepper
Black Pepper
Black Tea
Blackberry
Blackcurrant
Blue Mussel
Blueberry
Boiled Milk
Bovine Lactoferrin
Bovine Serum Albumin
Brazil Nut
Bread – Rye
Bread – Wheat
Broad Bean
Broccoli
Bromelin
Brussels sprouts
Buckwheat
Butter Fat
Cabbage – Green, Red & White
Cacao
Carambola
Caraway
Cardamon
Carob
Carrot
Casein
Cashew Nut
Castor Bean
Cauliflower
Cayenne
Celery
Chamomile Tea
Cheddar cheese
Cherry
Chestnut
Chick Pea
Chicken Meat
Chilli Pepper
Chub Mackerel
Chufas
Cinnamon
Clam
Clove
Cocoa Bean
Coconut
Cod
Coffee
Conalbumin
Coriander
Corn Meal
Courgette
Cow's Milk
Cow's Milk Whey
Crab
Cranberry
Crayfish
Cucumber
Cumin
Curry (Santa Maria)
Dandelion
Date
Dill
Dinkel Flour
Dried All Spice Berries
Duck
Eel
Egg – White & Yolk
Elk/Moose Meat
Endives
Eucalyptus
Fennel
Fennel Seed
Fenugreek
Fig
Flaxseed
Garlic
Gelitin
Ginger
Gluten
Goat's Milk
Grape
Grapefruit
Green Coffee Beans
Green Beans
Green Pepper
Green Tea
Guar Guar Gum
Guava
Gum Arabic
Hake
Halibut
Hazelnut
Hemp Flour
Herring
Honey
Hops
Horse Meat
Isphagula
Jujube fruit
Kamut
Kiwi Fruit
Kohlrabi
Lamb
Laurel
Leeks
Lemon
Lemon Verbena
Lentils
Lettuce – (7 Varieties)
Lime
Lime Blossom Tea
Linseed
Lobster
Lovage
Lysozyme
Macadamia Nuts
Mace
Mackerel
Maize Corn
Mallow Tea
Malt
Mandarin
Mango
Maple Syrup
Mare's Milk
Marjoram
Mate Tea
Melon – Honeydew
Milk Fat
Milk Lactose & Powder
Millet
Millet Seed
Mixed Fish
Mixed Fish
Mixed Seafood
Mixed Spices
Mint
Mould Cheese
Mushroom
Mustard
Mutton
Nettle
Oat Flour
Oats
Octopus
Olive
Onion
Orange
Oregano
Ovalbumin
Oyster
Pacific Squid
Papaya
Paprika
Parsley
Parsnip
Passion Fruit
Pea
Peach
Peanut
Pear
Pecan
Persimmon
Pilchard
Pine Nut
Pineapple
Pistachio Nut
Plum
Poppy Seed
Pork
Potato
Pumpkin
Pumpkin Seed
Quinoa
Rabbit
Radish
Rapeseed
Raspberry
Red Bass
Red Beet
Red Currant
Red Kidney Bean
Rice
Rice Flour
Rooibos Tea
Rosehip Tea
Rosemary
Runner Beans
Rye
Rye Flour
Semolina
Sesame Seed
Sheep's Milk
Sheep's Milk Whey
Shrips
Snail
Sole
Soya Bean
Spinach
Squid
Strawberry
Sugar (Beet)
Sunflower Seed
Swede
Sweet Chestnut
Sweet Potato
Sweet Corn
Swordfish
Tapioca
Tarragon
Tea
Thyme
Tomato
Triticale
Trout
Tuna
Turkey Meat
Turmeric
Vanilla
Veal
Vegetable (Mixed)
Venison
Walnut
Watermelon
Wheat
White Bean
Yeast
Abachi Wood Dust
Acacia
ACTH
Alkalase
Alpha-amylase
Alternaria Alternate
American Beech
Amoxycilloyl
Ampicilloyl
Anisakis
Artemisia Fish Food
Ascaris
Aspergillus Fumigatus
Aspergillus Niger
Aureobasidium Pullulans
Bamboo Shoot
Berlin Beetle
Bermuda Grass
Birch Pollen
Blomia Tropicalis
Blood Worm
Botrytis Cinerea
Box Elder
Brome Grass
Bromelin
Budgie Droppings
Budgie Feathers
Budgie Serum Proteins
Bumblebee
Canary Feathers
Canary Grass
Candida Albicans
Casuarina Austrian Pine
Cat Dander
Cat Serum Albumin
Cedar
Cefaclor
Chaetomium Globosum
Chicken Droppings
Chicken Feathers
Chicken Serum Proteins
Chinchilla Epithelium
Chloramine T
Chymopapain
Cladosproium Herbarum
Cockroach
Cocksfoot
Common Pigweed
Common Ragweed
Common Reed
Common Silver Birch
Common Wasp
Cotton
Cotton Seed
Cotton Wood
Cow Dander
Curvularea Lunata
Cultivated Oats
Cultivated Rye
Cultivated Wheat
Daphnia Fish Food
Date Palm
Deer Epithelium
Disinfectant Agents
Dog Dander
Dog Epithelium
Dog Serum Albumin
Douglas Fir
Duck Feathers
Echinococcus
Elder
Elm
English Plantain
Epicoccum Purpurascens
Ethylene Oxide
False Oat grass
False Ragweed
Ferret Epithelium
Ficus
Weeping Fig
Finch Feathers
Firebush
Formaldehyde
Fox Epithelium
Foxtail Millet
Fusarium Moniliforme
Gerbil Epithelium
Giant Ragweed
Goat Epithelium
Goldenrod
Goose Feathers
Goosefoot
Granary Weevil
Green Nimitti fly
Grey Alder
Guinea Pig Epithelium
Hamster Epithelium
Hazel
Helminthosporum Halodes
Hexahydrophthalic Anhy-dride
Honeybee
Horn Beam
Horse Fly Bot
Horse Chestnut
Horse Dander
Horse Bot Fly
Horse Serum Proteins
House Dust
House Dust Mite
Insulin Bovine
Insulin Porcine
Isocyanate
Isphagula
Italian Cyprus
Jack Fruit
Japanese Cedar
Japanese Millet
Johnson Grass
Latex
Linden Tree
London Plane
Lovage
Lupin
Lycopodium
Maleic Anhydride
Marguerite
Maxatase
Meadow Fescue
Meadow Foxtail
Meadow Grass
Mealworm
Mediterranean Flour Moth
Melaleuca
Mesquite
Methyltetrahydrophthalic Anhydride
Micropolyspora Faeni
Mink Epithelium
Mixed Cagebirds
Mixed Feathers
Mixed Grass Pollens
Mixed Moulds Sections
Mixed Nuts
Mixed Rageweed
Mixed Rodents
Mixed Tree Pollens (x 11)
Mixed Weed Pollens (x 7)
Mosquito
Moth
Mountain Juniper
Mouse
Mouse Epithelium
Mouse Serum Proteins
Mouse Urine Proteins
Mucor Racemosus
Mugwort
Mulberry
Oak
Paloverde
Papain
Paper Wasp
Parrot Feathers
Penicillium Frequentans
Penicillium Notatum
Penicilloyl
Pepper Tree
Pepsin
Phoma Betae
Phospholipase
Phthalic Anhydride
Pigeon Droppings
Pigeon Feathers
Pine
Pityrosporum Orbiculare
Pollens and Moulds
Privet
Protamine
Rabbit Epithelium
Rabbit Serum Proteins
Rabbit Urine Proteins
Rape
Rat Epithelium
Rat Serum Proteins
Rat Urine Proteins
Reactive Chemicals
Redtop
Rhizopus Nigricans
Rough Marshelder
Russian Thistle
Rye Grass
Salt Grass
Savinase
Scale
Sheep Epithelium
Sheep Sorrel
Silk
Silk Waste
Spruce
Stachybotrys
Stemphylium Botryosum
Storage mite x 5
Sugar Beet Seed
Sweet Gum
Sweet Vernal Grass
Swine Epithelium
Swine Serum Albumin
Swine Urine Protein
Tetanus Toxoid
Tetramin Fish Food
Thermoactinomyces Vulgaris
Timothy Grass
Tobacco Leaf
Tragacanth
Trichoderma Viride
Trichophyton Rubrum
Trichosporon Pullulans
Trimelletic Anhydride
Turkey Feathers
Ulocladium Chartarum
Ustilago Nuda
Ustilago Tritici
Velvet Grass
Virginia Live Oak
Wall Pellitory
White Ash
White Pine
Wild Rye Grass
Willow
Wormwood
Our individual tests
Test for individual use. *Return postal charges apply. Average Royal Mail postal charges are £0.65 as of March 2017.
Our couples tests
Test for two people. *Return postal charges apply. Average Royal Mail postal charges are £0.65 as of March 2017.
Our family tests
Test for four people. *Return postal charges apply. Average Royal Mail postal charges are £0.65 as of March 2017.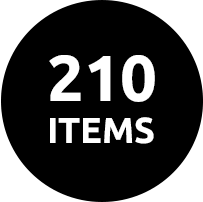 210 ITEM TEST
THIS TEST INCLUDES:
210 of the most common food items including wheat, dairy and meats

Test for one person
*Return postal charges apply. Average Royal Mail postal charges are £0.65 as of March 2017.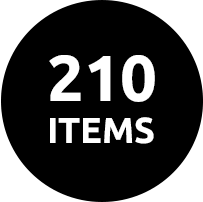 210 ITEM TEST
THIS TEST INCLUDES:
• 210 of the most common food items including wheat, dairy and meats
• Test for one person