HOME-TO-LAB TESTS
MADE EASY!
Expert Allergy, Food Intolerance
& Sensitivity Testing
Bloating? Headaches? IBS?
We test food and non-food items including wheat, dairy, lactose & pollens helping you with your symptoms.
Clear and concise reports
Receive a full report from a small sample sent from the comfort of your home to our UK labs.
Your journey to better health
No doctor's appointment required to get a better knowledge of the causes of symptoms.
Join 250,000+ other clients
Understand more about your body and health from a variety of tests available.
UNDERSTAND YOUR BODY
Learn more about how your body reacts to foods and environmental triggers with one of our exclusive tests.
We've been testing allergies, food intolerances and sensitivities to help you live a healthier life since 2016. Our simple tests are easy to follow, with step by step results that are sent directly to your email for your peace of mind.
Improve your health, reduce symptoms and optimise your diet with one of our tests today.
ALLERGY & INTOLERANCE TESTING
Blood-spot sample - A range of scientifically validated Allergy & Food Intolerance tests analysing IgE & IgG4 antibody reactions.
These tests help you to understand possible allergy or food intolerance causes.

'Voted Best Overall Blood Allergy Test by Verywell Health'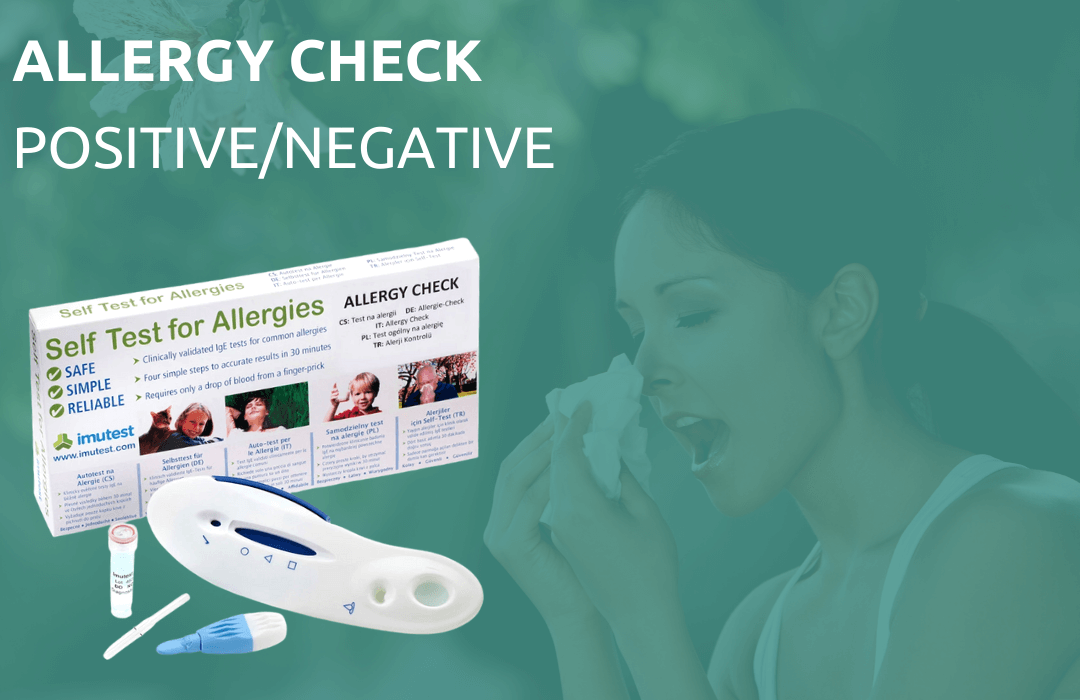 WAS £29 NOW £23

SAVE £6

A rapid at-home indicator of Allergies (IgE) to use as a first step investigation.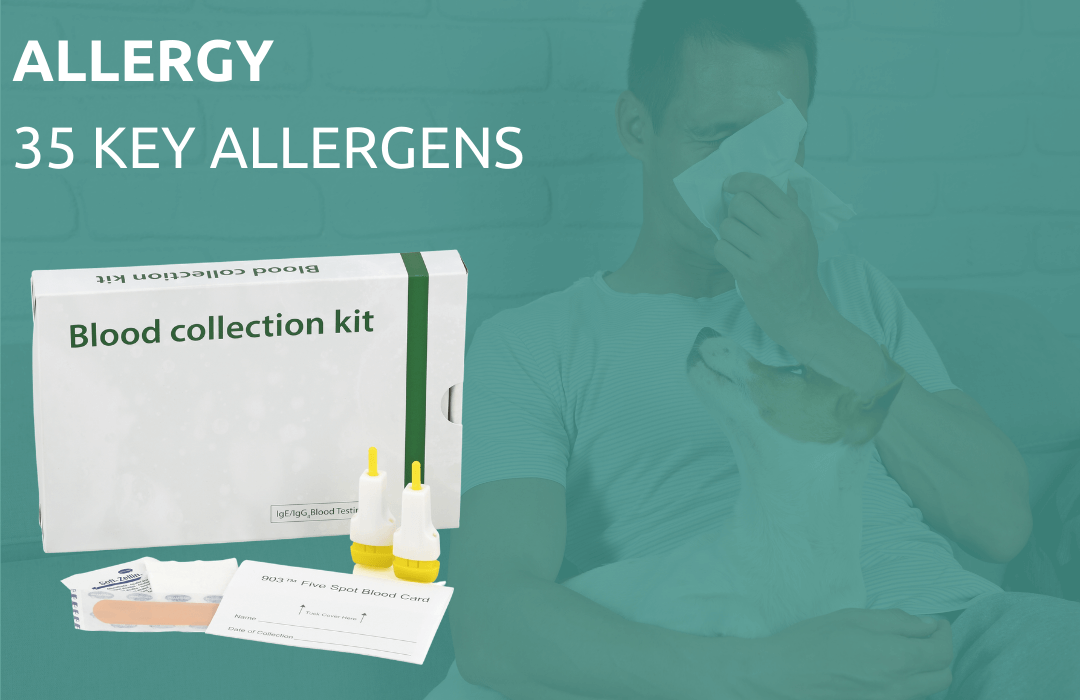 WAS £75 NOW £63

SAVE £12

Home-to-lab Allergy (IgE) test of 35 food and environmental triggers.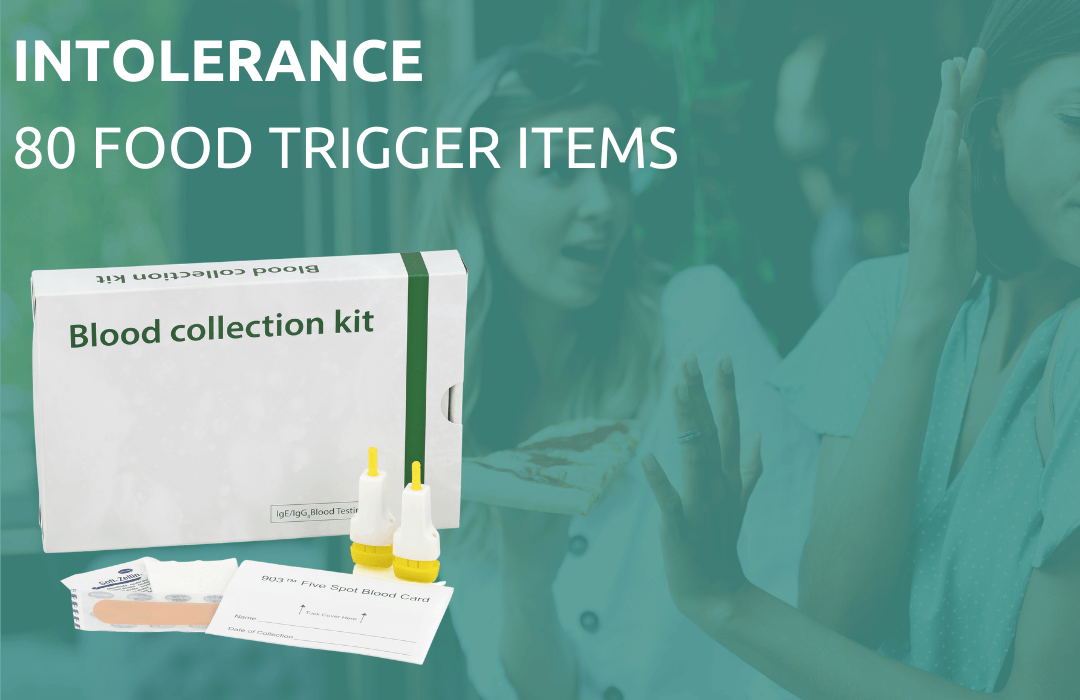 WAS £99 NOW £75

SAVE £24

Home-to-lab Intolerance (IgG4) test of 80 common food and drink triggers.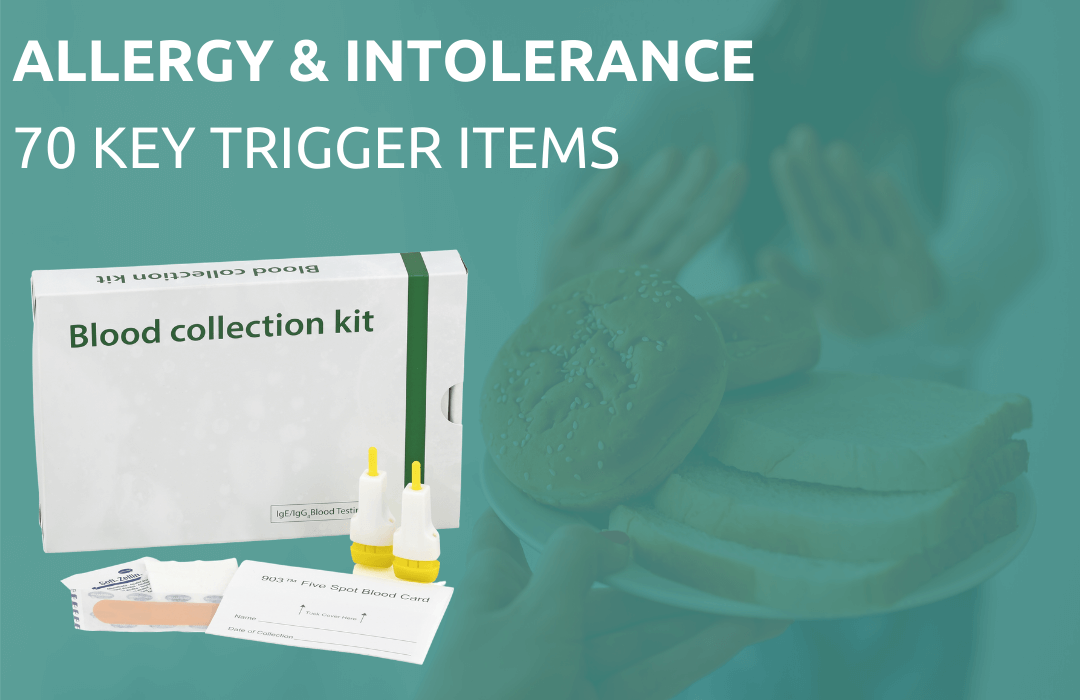 WAS £135 NOW £99

SAVE £36

A full screen of 70 combined Allergy (IgE) & Intolerance (IgG4) triggers.
SENSITIVITY TESTING
Hair Sample - Non-invasive tests of up to 800 Foods, inhalants, vitamins and minerals in one comprehensive report.
These tests give you guidance on a wide range of sensitivity triggers and your body health.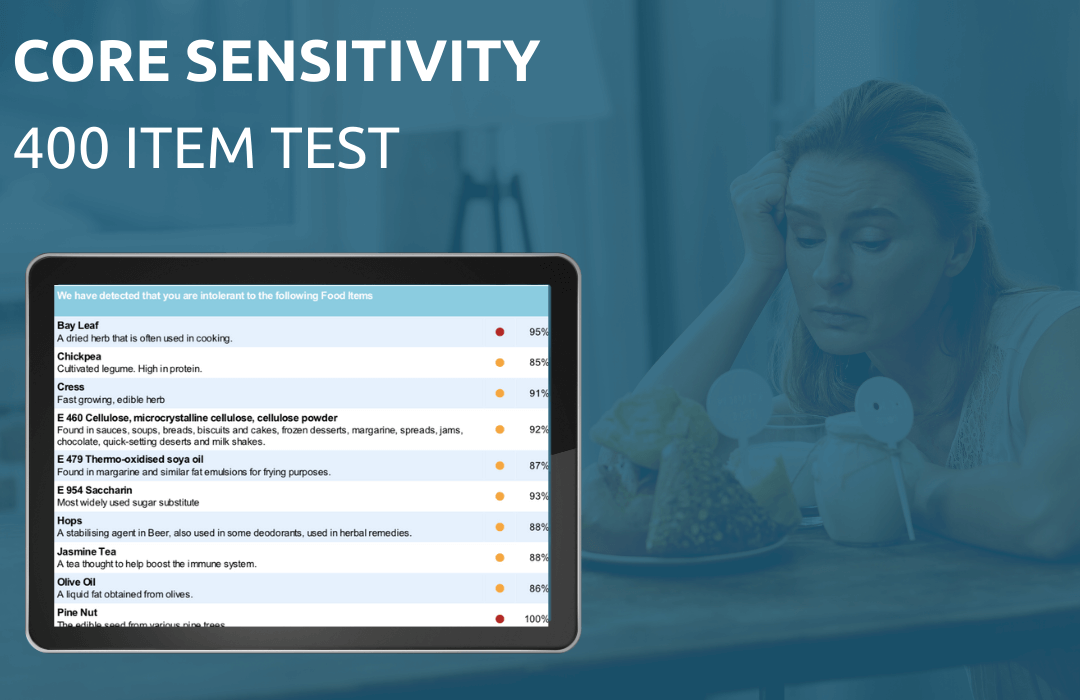 WAS £35 NOW £19

SAVE £16

A first step to learning more about your sensitivities with this test.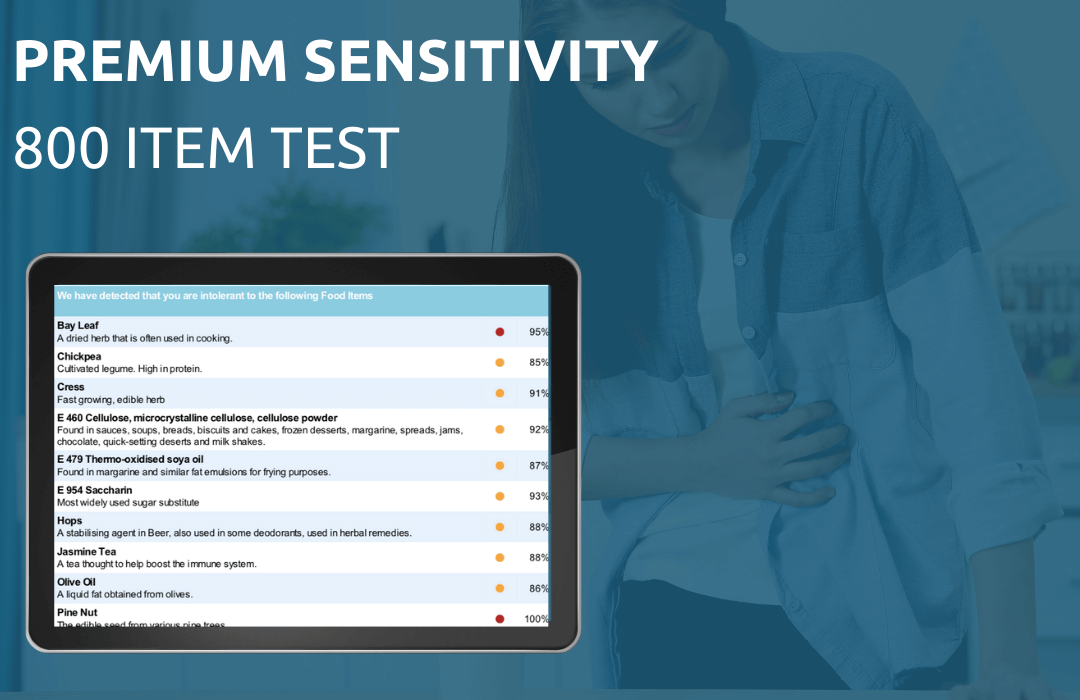 WAS £55 NOW £27

SAVE £28

800+ item comprehensive sensitivity and health test report.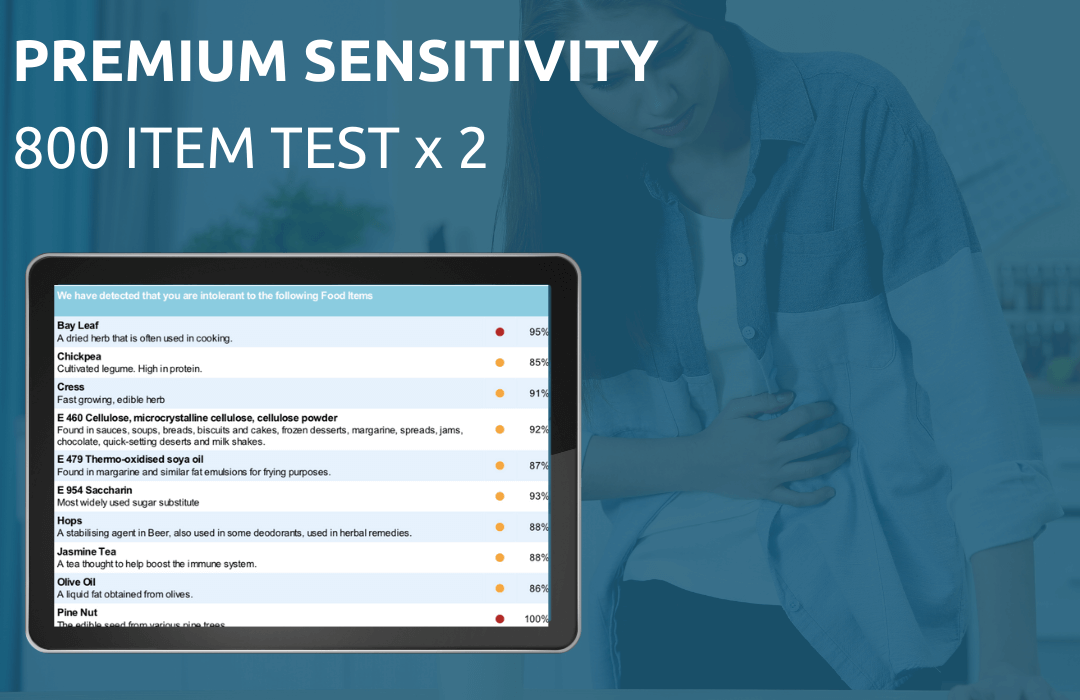 WAS £89 NOW £54

SAVE £35

Make savings for two people on our most comprehensive test.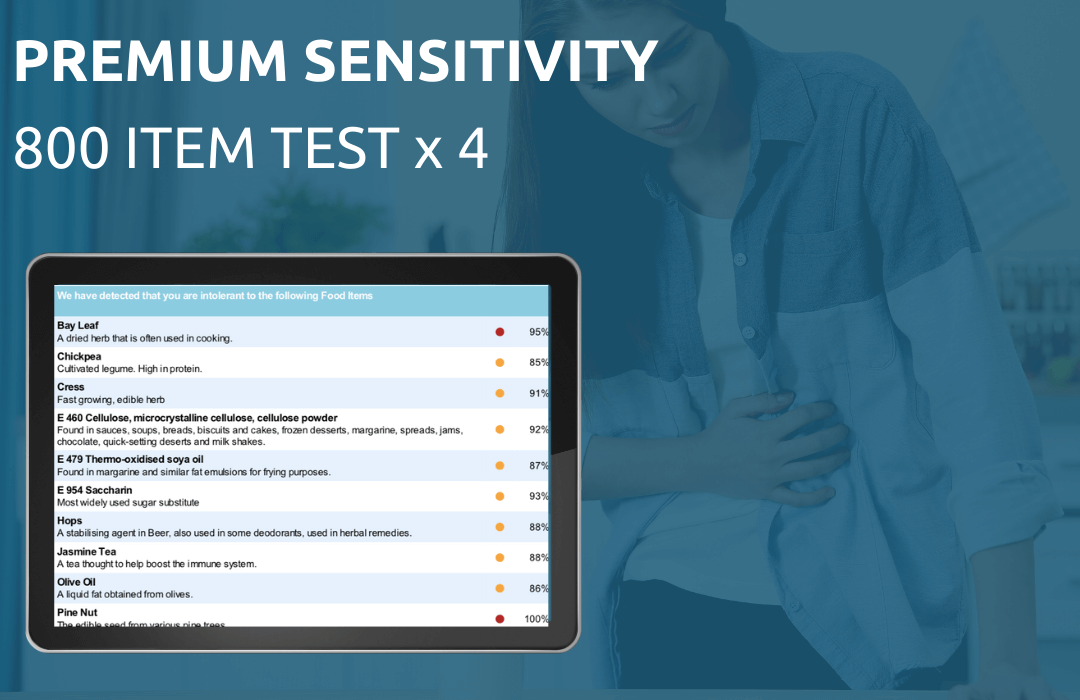 WAS £145 NOW £99

SAVE £46

Our best saving package for four people on largest screening of items.
4 simple steps to fast results

STEP 1.
Order the right test for you securely online.

STEP 2.
Confirmation and instructions are emailed or kit sent*.

STEP 3.
Send your sample to our ISO-certified facilities.

STEP 4.
Receive your results within 7 days from sample received.
Latest Reviews.
Will you be our next satisfied customer?
"Great Tests – big variety of tests that are easy to perform." Raquel Vaughn – Trustpilot Review
"Good, fast service and communication with live chat was excellent with follow up advice by email." Rosie Ortega – Trustpilot Review
"Thank you so much, I was surprised to learn of my gluten, wheat intolerance because I had not one of the usual symptoms, it was presenting in skin eruptions and rashes! Since avoiding gluten and wheat products there is much improvement. Great to get some understanding of my problem. John." John Robertson – Trustpilot Review
"Very professional. If you have any niggling symptoms that are concerning you, then do this simple test to see what allergies and intolerances you may have. Then you can start the healing journey." Melinda McCauley – Trustpilot Review
"I was a little skeptical, but this is one of the most accurate tests I've completed. The results were sent back to me in less than 7 days and their helpful guide kept me going throughout the recommended diet." Matthew Robles – Facebook Review
"I took my results to my GP and am now being treated. He initially refused an allergy test! Im pleased I bought a test." Karen Wellner – Email Feedback
"I have had my whole family tested with Test My Intolerance as it only takes a small hair sample. The results were easy to understand and it's an easy way of getting tested rather than trying to take blood. I have dyed hair and their customer service team told me that wouldn't affect the results." Jeanette Ball – Google Review
"Easier than expected, blood results back in 3 days. Now I know my allergy. Thanks!" Sarah Frobisher – Email Feedback
"Although it didn't come back within 7 days (more like 14), I thought the results were very well laid out and helped me to change my diet. Good test, but could be faster." Williams Rayan – Google Review
"Great customer service and super interesting results! I would recommend." Eliana Bergman – Facebook Review
"The report was easy to understand and I am already seeing an improvement." Mark Ward – Email Feedback
Comprehensive - A detailed profile of your body
Affordable - a single test costing just £24.99
Certified - Facilities ISO 9001:2015
Worldwide - Leader of testing in UK and USA
4 simple steps to fast results

STEP 1.
Order the right test for you securely online.

STEP 2.
Confirmation and instructions are email or kit sent*.


STEP 3.
Send your sample to our ISO-certified facility.

STEP 4.
Receive your results within 7 days from sample received.
Get results with our tests!
Complete satisfaction guaranteed.
We provide 100% money back in the unlikely event you are not satisfied with your hair sample test. If you don't see improvements in your overall health after following an elimination diet, we've got you covered! *Terms and conditions apply