Testing against 600 food & non-food items.
We have developed an easy to complete test that can help you understand more about your body. Receive a  comprehensive report of food and non-food items, sensitivity percentages and a dedicated elimination diet.
Brought to you by one of the worlds fastest growing health and wellness companies.
Take the next step to addressing your symptoms.
With our range of non-intrusive tests offering you fast and pain-free information.

Comprehensive testing on 600 catalysts
We test 600 food and non-food items including wheat, dairy, lactose & nuts. We also test for pollen and dust mites.

Results from a quick non-invasive test
Receive a full report from a small sample of hair, in the comfort of your home and sending it to our UK laboratories.

Receive your personal results fast!
Just send your sample* and receive your test results within 7-10 days.*Return postal charges apply.
Easy to understand results

Tests that offer a comprehensive profile of your body.

Affordable testing - With a single test costing just £39.
Order your comprehensive test today!
Our UK laboratory has carried out over 250,000 tests worldwide as of 31st December 2017, providing results on over 600 food and non-food items including, gluten, wheat, dairy, lactose and nuts pollen and dust mites.
ISO 9001:2015 Certified
24 hour / 5 days support
Worldwide wellness business
100% Satisfaction guarantee
We use the latest diagnostic testing offering a non-intrusive painless test that just involves sending* in a small hair sample. *Return postal charges apply.
We'll send you the results in only 7-10 working days, with a full report that details the contributing factor of each item as a percentage. From this, you can then make any changes to your diet or lifestyle and go on to live life to the full. It's that simple!
Take the next step to relieving your symptoms. Order your test today…

STEP 1.
Select the test to suit your own or family's needs and order online.

STEP 2.
Look out for your order confirmation by email. Download your sample form.

STEP 3.
Complete the form and pop it in the post with a sample of hair.

STEP 4.
We'll send you the results in a clear comprehensive four page report.
Our couples tests (2 people)
Our family tests (4 people)
Latest Testimonials. Will you be our next satisfied customer?
"I was a little skeptical, but this is one of the most accurate tests I've completed. The results were sent back to me in less than 7 days and their helpful guide kept me going throughout the recommended diet."
Matthew Robles – Facebook Review


"I have had my whole family tested with Test My Intolerance as it only takes a small hair sample. The results were easy to understand and it's an easy way of getting tested rather than trying to take blood. I have dyed hair and their customer service team told me that wouldn't affect the results."
Jeanette Ball – Google Review


"Although it didn't come back within 7 days (more like 14), I thought the results were very well laid out and helped me to change my diet. Good test, but could be faster."
Williams Rayan – Google Review


"Great customer service and super interesting results! I would recommend."
Eliana Bergman – Facebook Review


Start your journey to better health today.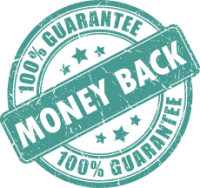 Complete satisfaction guarantee
We provide a 100% money back guarantee, in the unlikely event you are not satisfied, making our testing service totally risk-free.*
Have you already bought a test? Download a submission form here.